SAVE 20% Off YOUR
FIRST ORDER
Sign up for AutoDelivery & receive 20%

off your first order.

Save 10% off each order after the first.

Select "AutoDelivery" before checkout.

Choose your preferred shipment frequency.

Flexible delivery settings to meet your needs.
save 20% & 10% on every order after
How to Set your AutoDelivery Order
On the product page, select the "Subscribe and Save 20%." Dotted in red in the picture to the left.

Below that, select your desired order frequency. You can choose any desired amount of weeks or months between packages.

Click "Add to Cart" and continue to shop or move to checkout.

After successfully completing checkout, your orders will ship automatically so you never have to worry about running out of Totally Wags Collagen.

You will get 20% off your first order, and 10% off each subsequent shipment.
My husband and I became experts in collagen and gelatin through Protein Essentials - a multi-national protein company Dan founded with two business partners in 2015. In 2019, Dan and I started Wags, a company focused solely on creating nutritional solutions for cats and dogs.

Wags is all about happy, healthy pets – and finding natural solutions to support their wellbeing is what makes us tick. Wags is owned by pet people for pet people. We are (more than) a little obsessed with our dogs! Cheers to happy, healthy pets!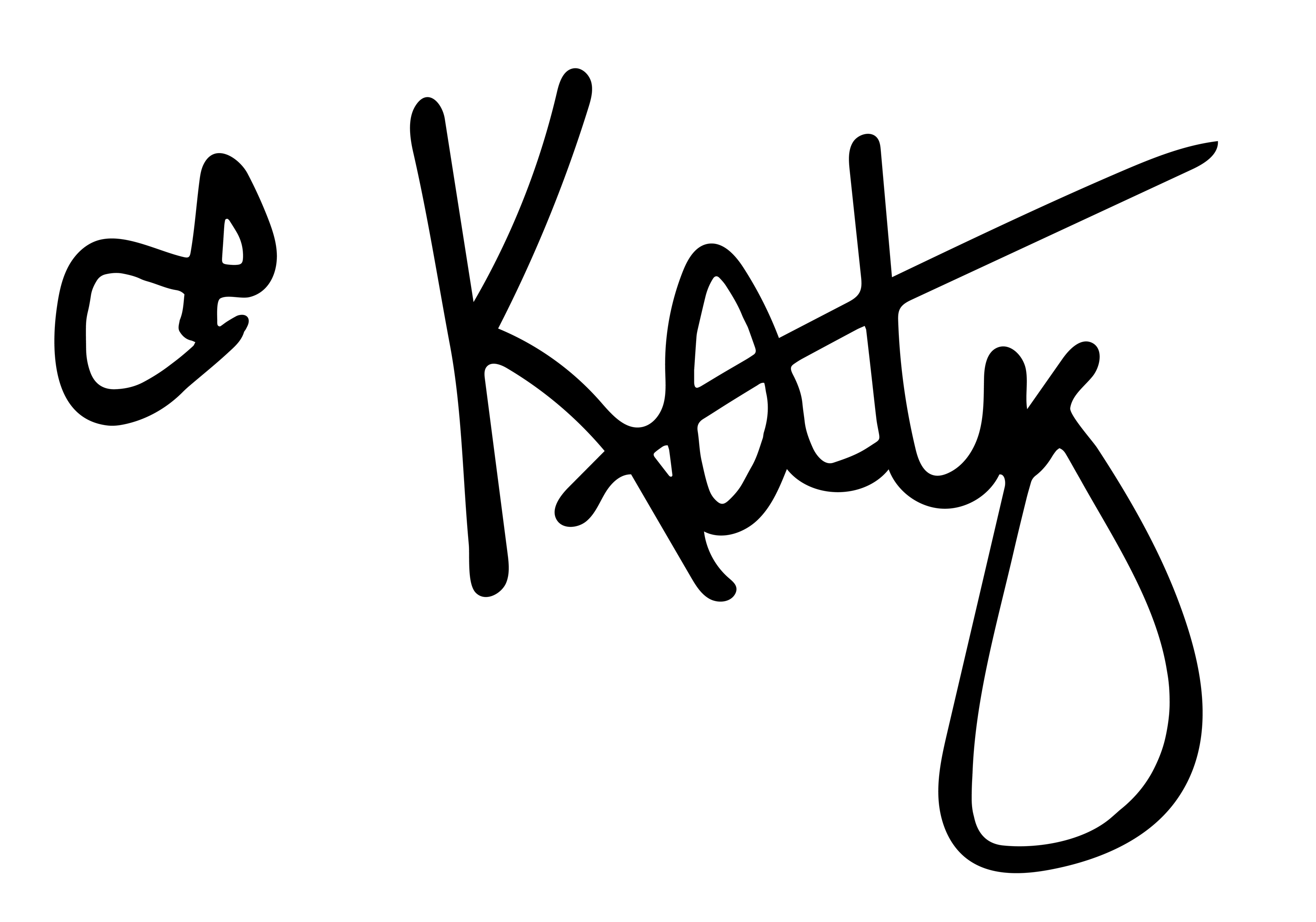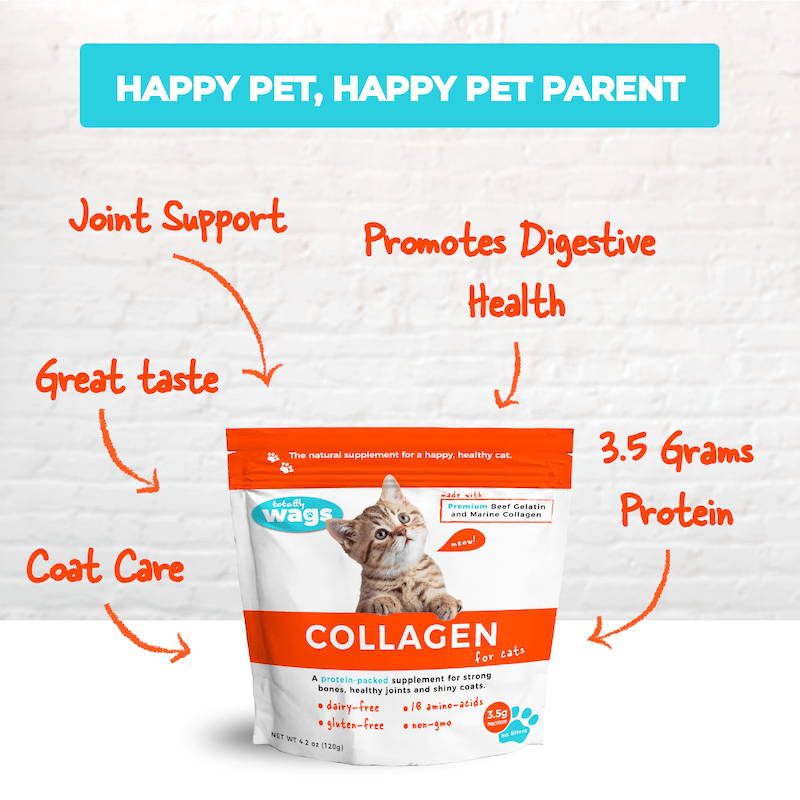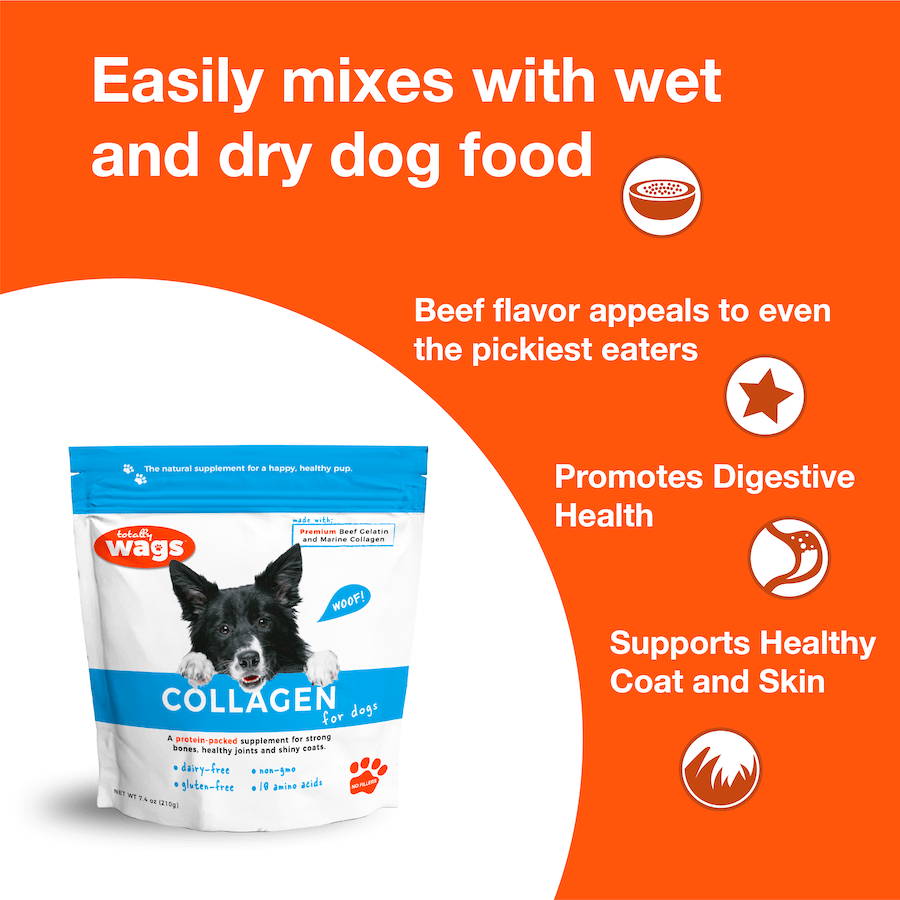 100% Marine Collagen and Gelatin

Strengthens bones and joints

Improves skin and coat health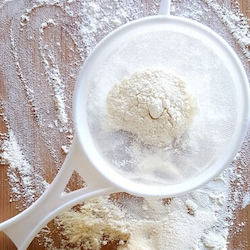 Our Type I collagen is derived from fish. Marine Collagen is highly absorbable and is shown to reduce joint inflammation. It also adds a fish flavor your pet will love.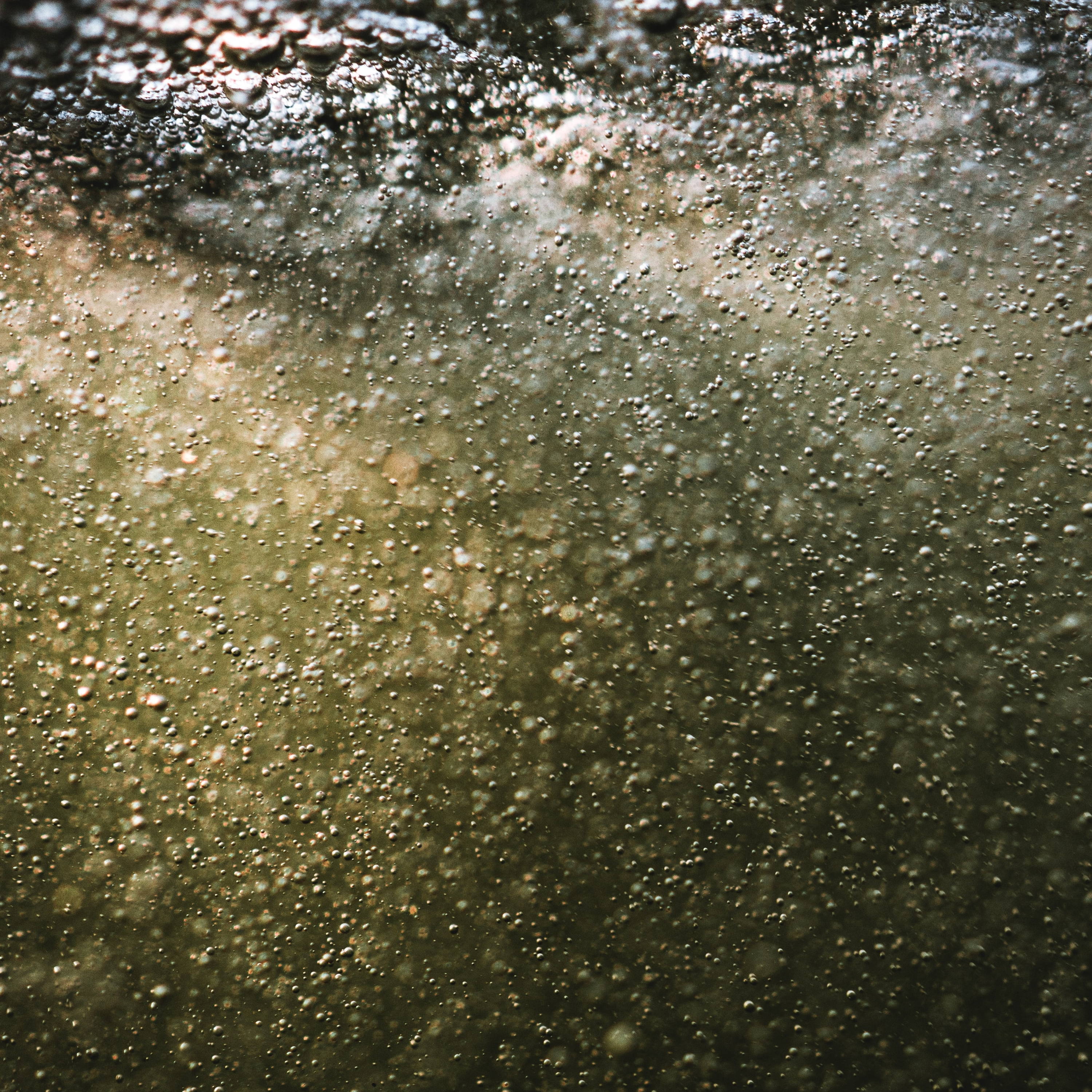 Gelatin is a flavorless type of collagen that is great for digestive health. It is also packed with the amino acids and collagen protein your pet needs.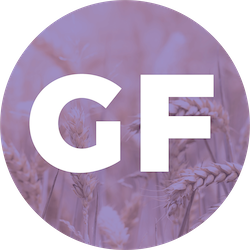 Our products are 100% gluten-free so dogs and cats with gluten allergies and sensitivities can happily enjoy the benefits of collagen.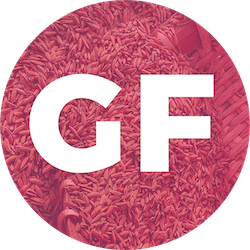 Our products are grain-free and perfect for cats and dogs that are sensitive to grains and gluten.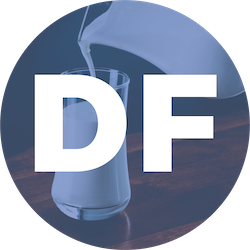 Some pets have sensitive stomachs. You can rest easy knowing that Wags products do not contain dairy.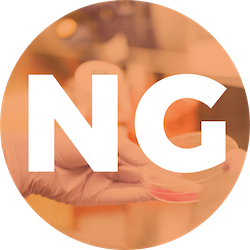 At Wags we take quality seriously, that's why we choose to use natural, non-GMO ingredients in our products.
30-Day Money-Back Guaranteed
If you're not happy with your purchase, return it for free. We're dedicated to happy, healthy pets and that means happy, healthy pet parents too. So shop with confidence and enjoy free returns for up to 60 days.