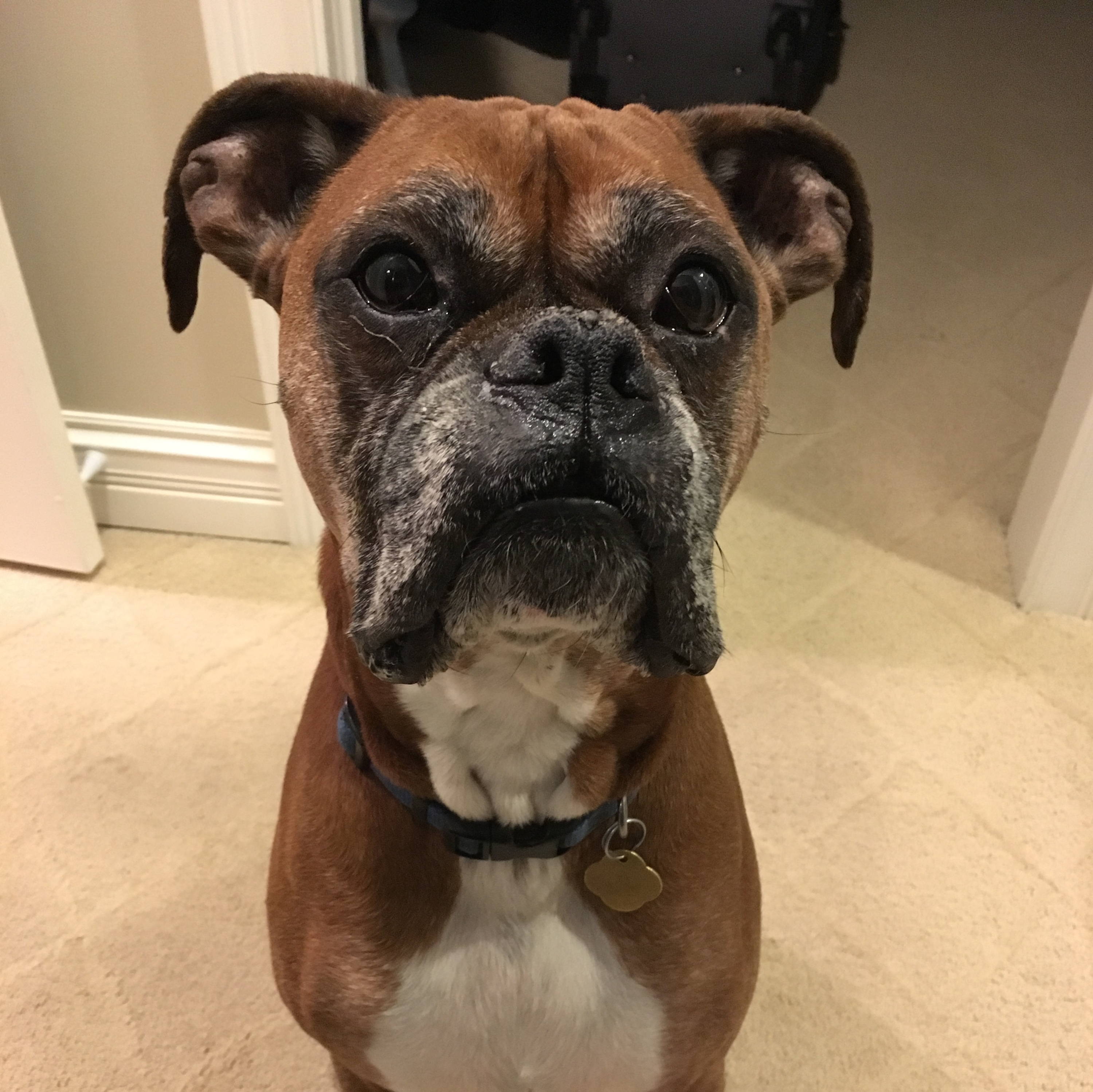 In 2010, Taz was rescued by Wags founders Katy and Dan Wagener. Taz, or as he's called by family, Tazzy, was emaciated with his ribs protruding enough to count. Despite this, as soon as Taz met his forever family in his foster mom's back yard he burst into zoomies, jumping and licking their faces.
Katy and Dan took Taz home for a test "sleepover," but in the car ride back, as Taz rest his head on their son, Michael's, lap, it was clear Taz had found his forever family. Ever since that day, Taz has been a part of the Wagener crew.
Boxers are prone to developing a terrible condition called hip dysplasia. Unfortunately, Taz's late sister, Bailey, suffered from hip dysplasia, and it was so painful for Katy and Dan to watch their once spunky and stubborn puppy unable to walk on her own.
Since 2015, collagen and gelatin has been a part of Taz's daily routine. Katy and Dan wanted to ensure they did everything they could to protect Taz's joints. Through a complete diet, many long walks and even more snuggles, Taz is enjoying his senior years with great health. Even in his elder years, he continues to run and play with his younger brother, Steve.